Press
In the latest Future of Saas Festival, Michael Bereslavsky shares everything you need to know when scaling your SaaS startup and different stages involved in the process.
Michael gives his expert advice in an interview with Matt Raad of the eBusiness Institute on:
Why investing in 6-figure websites is a smart way to earn passive income

Why investors with limited capital should explore Group Buys with Domain Magnate

An untapped strategy when purchasing websites

When considering a Group Buy, how much should you invest?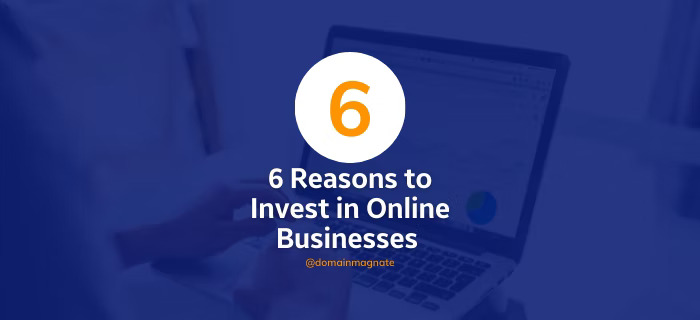 If you are looking for intelligent ways to invest your money, you might consider online businesses. Still a relatively new phenomenon, you may have noticed that websites are often left out of conversations around investments in more traditional asset classes like real estate, stocks, funds, and brick and mortar businesses.
Join Michael Bereslavsky and Horacio Ruiz for an information-packed episode of the Alts.co podcast where you'll learn about:
Monetizing websites

Domain buying and selling

Domain Magnate's group buy

Acquiring online businesses at different multiples

Financial courses for entrepreneurs
Michael chats with Doug Cunnington about how to sell your site for maximum value, failures and successes in business, as well as structuring a deal.
Michael Bereslavsky joins Ryan Condie on Let's Buy a Business, diving into
— Specific deals on how he found off-market businesses for sale
— Hair or red flags on a deal? Sometimes lean in…
— Where you're first deal can be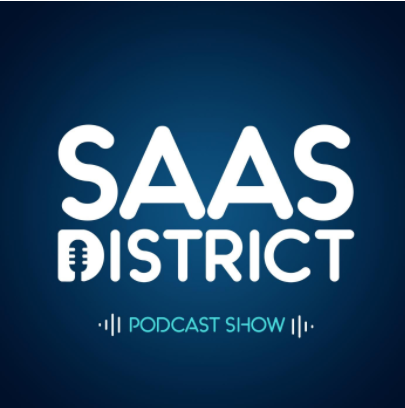 Michael Bereslavsky is the founder and CEO at Domain Magnate, an M&A and micro-private equity firm with over 14 years of experience buying, optimizing and selling profitable online businesses.
Michael has been working in the online businesses since 2004 which has enabled him to learn how to effectively build and monetize websites and grow online businesses.
In this episode we met Michael Bereslavsky, CEO and founder of Domain Magnate to discuss all the nuances of buying and selling sites.
The SEO Mastery Summit is the premier ONLINE SEO event with 40+ SEO expert masterclasses and trainings covering the path to creating a sustainable stream of leads and customers from Google. It's like sitting in on a private mastermind with some of the most successful SEO experts without having to spend thousands of dollars in fees, hotels, and travel expenses. You can watch it from the comfort of your home or wherever you are on your phone, tablet or laptop.
Join Andy and Krishn in another exciting journey to the Flip Side! Michael Bereslavsky, the CEO & Founder of Domain Magnate is our special guest for today. In this episode, Michael shares his expertise in website investing, SEO, and his life in Chiang Mai. He also gives valuable lessons on how to start a business and how to scale it. These and more on episode 64 of The Flip Side Podcast!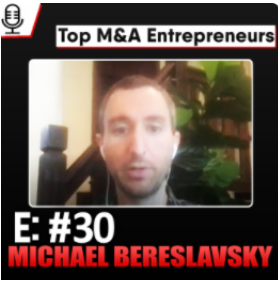 Michael is an online business entrepreneur and investor. He started building, buying and selling websites as a student and later founded Domain Magnate in 2008 to make a career out of it.
On today's show, we talk to Michael Bereslavsky of DomainMagnate. His company buys and sells online businesses, and takes the process to another level.
Michael shares his over 15years of experience from hundreds of deals to provide advice on how to assess, prepare and sell your online business, as well as answers questions and shares insights into the current state of industry.
Michael has been using Flippa since before it was even called "Flippa". It all started with just a $50 website purchase, but that dollar figure has scaled exponentially over time. These days, he uses his years of experience to work full time as a digital investor and broker with sites and domains worth seven figures and beyond. Not only does Michael know how to use Flippa, but he knows how to make money on Flippa. Watch this interview and earnin from your digital assets.
Investors are eager to acquire profitable online businesses, but often don't have the operational chops to keep them afloat, much less grow them. Michael Bereslavsky of Domain Magnate shares a business idea that pairs investors with competent operators.
In Episode 211 I spoke with Michael Bereslavsky from DomainMagnate.com. Michael talks about growing up on a path to getting a nine to five and working in tech until he stumbled into online entrepreneurship and realized he didn't have to go the traditional route. He decided to start buying and selling domains. This small enterprise has grown into DomainMagnate.com which specializes in buying and growing online businesses under $1M as a private equity firm. He does all this from his laptop while living in Thailand. Enjoy!
This week I want you to meet Michal Bereslavsky, who buys, builds and sells online businesses. As some of you will know, this is anything but my own area of expertise – so I am always interested to learn about business sectors that I don't personally understand. But Michael's business is fascinating – he specialises in virtual businesses – usually involving affiliate marketing and selling. As he himself explains, the business may be virtual, but the money is real!
The App Guys presents the 8 Minute B2B Podcast where entrepreneurs share their favorite stories and best!
In this episode, Michael Bereslavsky talks about the best thing about working with other businesses. Hear his favorite piece of advice – about being a contrarian and not following the common ways of doing things, and how he has applied this in raising capital for Domain Magnate.
Michael Bereslavsky of Domain Magnate is bringing private equity to online niche businesses.
Since 2004 Michael has been building online businesses. Over the years, he's had plenty of hard lessons and unique experiences. He found the best complementary strengths and profitability in buying, managing, and selling websites.
Listen to the podcast to hear how Michael started, and a few of his most memorable deals.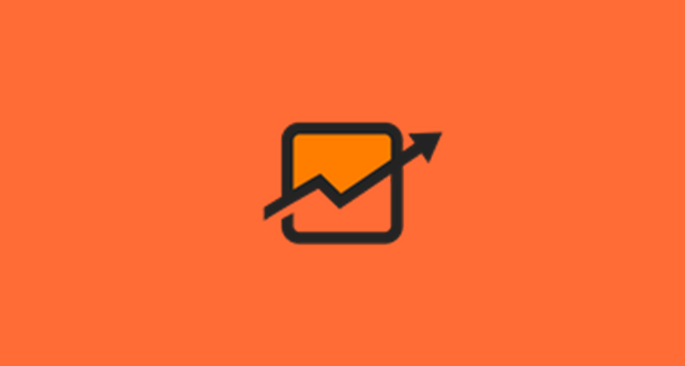 In this episode of the Website Investing podcast, Richard speaks with Michael Bereslavsky from Domain Magnate (Richard was on the most recent episode of his podcast) about the performance of their first fund and news on the second one.
There are many online marketplaces for buying and selling businesses—Flippa, Empire Flippers; you name it. But one private equity firm, Domain Magnate, has earned a 130% ROI on content marketing. He's been killing it in 2020 with SaaS and content businesses despite the economic impacts of the COVID-19 pandemic and Amazon slashing commissions in their affiliate program.
Michael Bereslavsky on Website Investing and Achieving a 135% ROI on their First Investment Fund with Mark Mars of Niche Website Builders
Today we are talking Thailand lifestyle and business. It is also about buying online businesses more in the content and software as a service or SAS business world.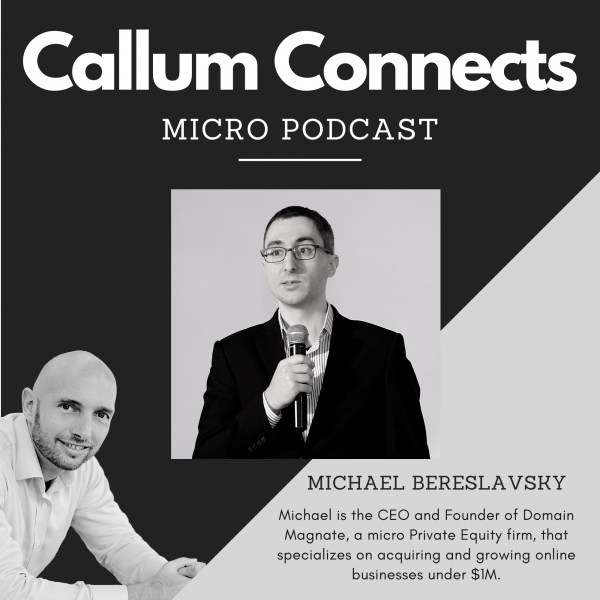 Michael is the CEO and Founder of Domain Magnate, a micro Private Equity firm, that specializes on acquiring and growing online businesses under $1M.
Today we have with us Michael Bereslavsky of Domain Magnate, a man of so much experience, skill, and wisdom in this industry. He's had over hundreds of transactions buying and selling sites, dating back to 2005.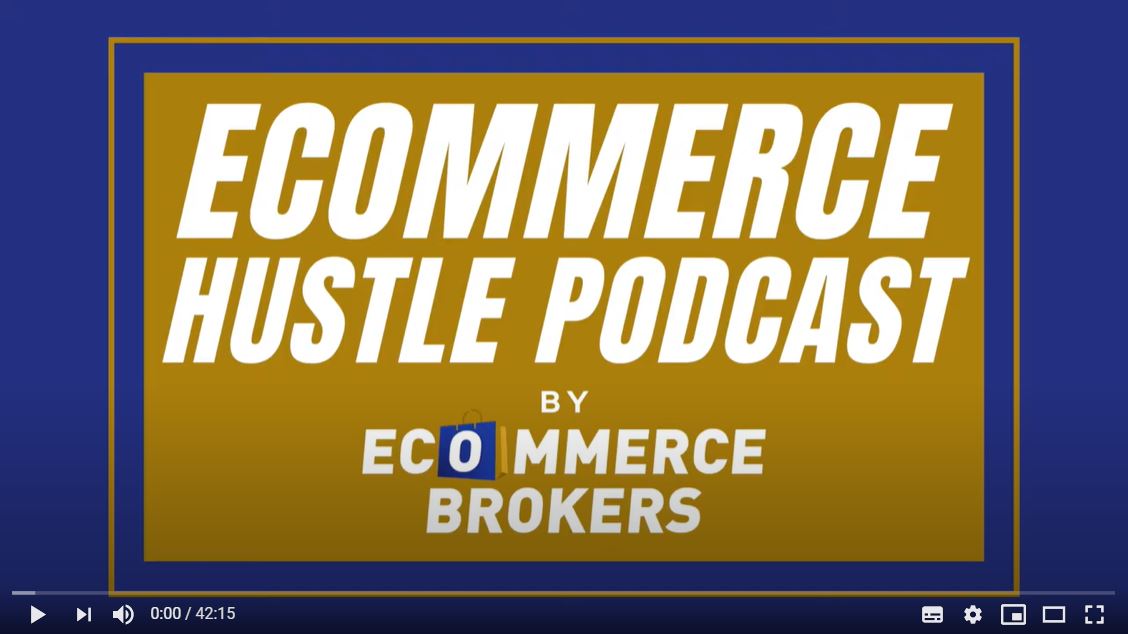 Our guest today is guest on the Ecommerce Hustle Podcast is Michael Bereslavsky who is a successful entrepreneur and well known throughout the brokering and eCommerce world. His business is Domain Magnate.
One of the most popular topics I cover on this show involves deal making and buying businesses.
Michael Bereslavsky of Domain Magnate explains the risks and rewards of income producing websites.
Michael Bereslavsky, founder and CEO of Domain Magnate, joins the team at Dealflow Brokerage as a partner to leverage fifteen years of buy-side experience, and repertoire of 300+ completed deals.
Up to this point on webmaster.ninja blog, I only wrote about starting a brand new website from scratch and how to start making money online. Although that approach has some advantages…
After opening Thursday at the Sercotel Sorolla Palace Hotel in Valencia, Spain, the 10th anniversary edition of the Domaining Europe conference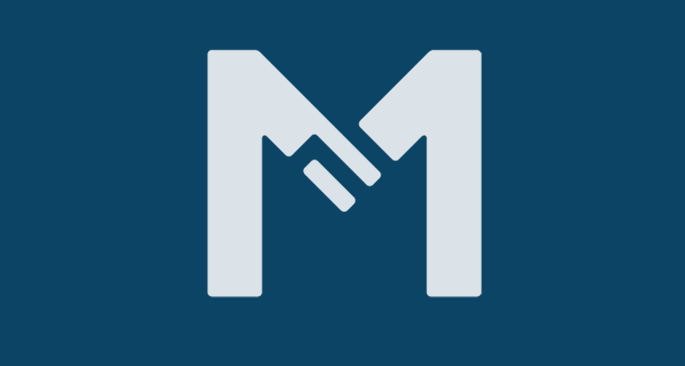 I have known Michael Bereslavsky as a Business Flipper who, at the same time runs a Private Equity Firm.
I'm joined here by Michael Bereslavsky, a web entrepreneur, investor and Flippa Super Seller with $282,810 over 38 transactions and a 100% positive rating.
Michael started buying domains and doing real estate before discovering that buying and selling websites was the most profitable thing he could be doing.
Michael is a broker partner of Flippa. According to the post, Michael has used Flippa for several years and has had 49 transactions on platform totalling $446k.
I'm the founder and CEO of Domain Magnate! We're a private equity firm and we buy content and SaaS businesses, including many affiliate websites. We're currently working on buying more businesses, managing our portfolio, optimizing conversions, and growing our team.
Michael Bereslavsky will be showing you all about buying and running online businesses for investment! How to find, vet, and profit from buying an already built, cashflowing online business. His talk will be how to gain 100% a year or higher returns through buying an online business.
Michael Bereslavsky is the founder of Domain Magnate. That is a company which sells and acquires e-commerce, affiliate and content businesses, primarily.